Sobre nosotros
Cada semana colocamos nuevas lámparas escandinavas vintage en el sitio. Solo vendemos lámparas antiguas y las recogemos nosotros mismos en Escandinavia. Luego, las lámparas se limpian y se recablean cuando es necesario. Si la pintura de una lámpara está en mal estado, haremos que una empresa especializada repinte la lámpara con polvo. Si una lámpara ha sido recubierta con polvo, esto siempre se describe en el anuncio. Nunca volvemos a pintar las lámparas nosotros mismos. Si una lámpara tiene daños leves en la pintura, no la actualizaremos. Esto significa que las lámparas pueden tener daños en la pintura, en nuestra opinión esto también es parte de estas lámparas. Mire cuidadosamente las fotos para tener una buena impresión de la condición. Si no está seguro del estado de una lámpara, póngase en contacto con nosotros.
Entrega de tu pedido
Todos nuestros productos se empaquetan cuidadosamente y se envían por correo certificado con Post NL. Nuestro objetivo es enviar su pedido dentro de uno a cinco días hábiles. También es posible recoger las lámparas en Berkel en Rodenrijs. Si tu pedido no cumple con tus expectativas, tienes 14 días para devolvérnoslo. Tan pronto como hayamos recibido su pedido, le reembolsaremos el precio de compra menos los gastos de envío. Envíenos un mensaje para que sepamos que un paquete está en camino hacia nosotros.
Privacy Policy Scandinavian Lamps
Scandinavian Lamps considers the protection of your personal data very important. We process your personal data in accordance with applicable data protection regulations, including the General Data Protection Regulation. Personal data is also carefully processed and secured by us. We are responsible for data processing. In this privacy statement we explain which personal data is collected and used and for what purpose this is done. We advise you to read them carefully.
This privacy statement was amended on 16-11-2020.
Use of personal data
When you visit our web store, we obtain certain information from you, including personal data. We only store and use the personal data that you provide in the context of the service you have requested or of which it is clear that it is provided to us for processing.
We use the following data for the purposes stated in this privacy statement:
Name and address details
Phone number
Billing address
E-mail address
Payment details
IP address
Order history
Account environment access
With our customer account you can access a management environment in which you can set, specify and change data yourself.
Purposes:
Handling an order
In order to process the order correctly, we use your name and address details.
Payment transactions
In order to process the payment of an order correctly, we use your payment details.
Communication
In order to ensure that communication regarding your order and/or other questions runs smoothly, we use your personal data/contact details.
Performance of our legal obligation
In order to comply with our legal obligation, we store your order history, including payment details, within the statutory period.
Marketing (if you have given permission for this)
We use your personal data to provide you with personal offers. This data will only be used if you have given permission for this.
Fraud Prevention
For the purpose of fraud prevention, if there is a legitimate interest, we use your IP address, address details and payment details.
If necessary for the proper processing of your order, we may also provide your personal data to third parties. You can read more about this in this privacy statement.
advertisement
After obtaining your permission, we can inform you about promotions, offers and campaigns of Scandinavian Lamps on third-party websites and via e-mail marketing.
Contact and newsletter
Through our webshop you have the opportunity to ask us questions through various channels (such as e-mail, telephone, WhatsApp and social media). You choose yourself which data you provide to us. The data you send us will be kept for as long as this is necessary for the complete answering and handling of your question.
We offer a newsletter with which we want to inform interested parties about our products. Every newsletter or e-mail may contain personalized parts and is provided with a link with which you can unsubscribe.
Publication
Your customer data will not be published by us.
Provision to third parties
We may share your information with our partners. These partners are involved in the implementation of the agreement and may under no circumstances use your data for purposes other than those stated by us. The secure processing of your data is guaranteed by means of a processor agreement between Scandinavian Lamps and its partners.
Social media buttons are included in our webshop. These buttons only provide a link and do not pass on personal data to third parties. With the option to log in via a social media account, the email address associated with the user account is passed on from the social media party.
Cookies
During your first visit to our web store, a message is displayed in which we explain why we use cookies. Scandinavian lamps uses 1st and 3rd party cookies. We regard further use of our web shop as consent to the use of cookies.
You are free to disable cookies through your internet browser. This may mean that our website does not work as well.
We have made agreements with third parties that place cookies about the use of cookies and applications. However, we do not have full control over what the providers of these applications themselves do with the cookies when they read them. For more information about these applications and how they deal with cookies, we refer you to the privacy statement of these parties.
For more information about our cookies, please refer to ourcookie policy .
Google Analytics
We use Google Analytics to keep track of how visitors use our website. Scandinavian Lamps has concluded a processor agreement with Google to make agreements about the handling of our data. In addition, we have not given Google permission to use the information obtained for other Google services. Finally, we have the IP addresses anonymised.
Security
Scandinavian Lamps takes security measures to limit misuse of and unauthorized access to personal data.
Retention periods
The personal data described above will be kept for as long as necessary to process your order(s), including warranty, unless there is a legal obligation that requires longer retention (including the fiscal retention obligation).
Third Party Websites
This privacy statement does not apply to third party websites. We cannot guarantee that third parties will handle your personal data in a reliable or secure manner. We recommend that you read the privacy statement of these websites before using them.
Changes to this privacy statement
We reserve the right to make changes to our privacy statement. It is recommended that you consult this privacy statement regularly so that you are aware of any changes.
View and change your data
If you have any questions about our privacy policy or questions regarding access to and changes to, or deletion of, your personal data, please contact us using the details below.
You can also submit a request to us to view, change or delete this data. You can also submit a request to request a data export for data that we use with your permission, or indicate with reasons that you want us to limit the processing of personal data.
To prevent misuse, we may hereby ask you to identify yourself adequately. If it concerns access to personal data linked to a cookie, you must enclose a copy of the cookie in question. You can find this in the settings of your internet browser. If the data is incorrect, you can request us to change the data or have it removed.
Personal Data Authority
Scandinavian Lamps is happy to help you if you have complaints about the processing of your personal data. Under the privacy legislation you also have the right to file a complaint with the Dutch Data Protection Authority against these processing of personal data. For this you can contact the Dutch Data Protection Authority.
Contact details
ASK & Company
Harry Banninklaan 102
2652NB Berkel en Rodenrijs
085-0868075
verkoop@scandinavischelampen.nl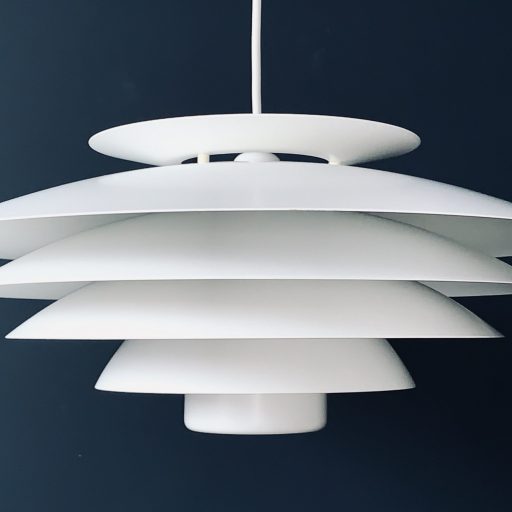 Iluminación danesa
La singularidad de la iluminación danesa es que la iluminación y la comodidad están estrechamente vinculadas. El diseño de lámparas danesas no se trata solo de forma. Por lo tanto, el propósito de la lámpara danesa no es solo brindar luz, sino continuar creando hermosos objetos de diseño que adornen y brinden una luz acogedora en los hogares daneses.